Studio E Epilepsy Art Therapy Exhibit – 2015
Studio E: Epilepsy Art Therapy Exhibit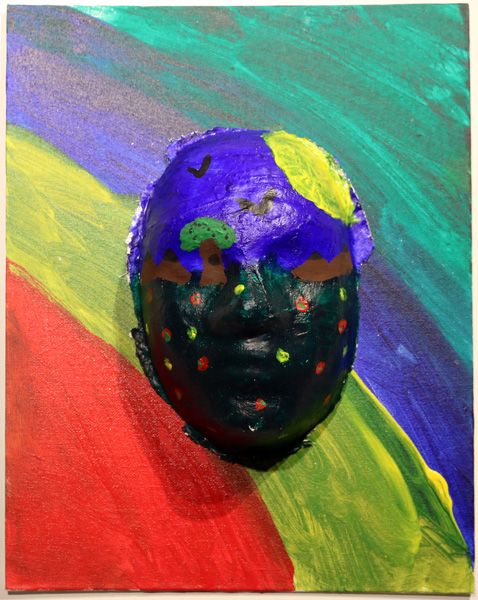 WHEN: December 2nd, 2016 – January, 2017
WHERE: American Express Building, Main Lobby  65 Broadway, New York, NY 10006
FEATURED ARTISTS:
Peter Demeo, Heydi De Los Santos, Michael Jones, Stephen Julien, Christine Negrón, Alexander Mark Ronan, Jules Shapiro, Elena Shweky, Edwin Valencia
EFMNY is proud to present its 3rd Annual Studio E Exhibit, showcasing an ambitious and forward-looking Epilepsy Art Therapy Program. Over the course of 8 weeks, participants worked with a licensed art therapist to create art pieces using visual mediums in a group setting. The resulting body of work represents the artists' creativity and unique spirit.
Please stop by and visit our Studio E Gallery Exhibit where we are honored to host and display the incredible works produced by our Studio-E artists this year.
---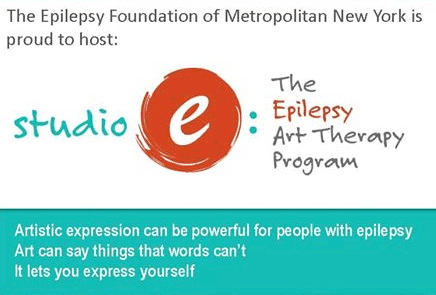 ---
Studio E followed an open studio approach by providing artist-quality art materials and an openness for participants to choose their own mediums and content of their artworks. Throughout the eight weeks, participants utilized the group in a variety of ways, as a source for communication, relaxation, emotional processing, skill building, and enjoyment. Additionally, the Studio E group offered a space for interpersonal exchange, providing a safe and validating environment to explore feelings surrounding the physical and emotional impact of living with Epilepsy. As well, the art making process offered opportunities for self-exploration, leading to increased self-esteem which can aid in a sense of autonomy and mastery in other areas of life. The process of creating offers a sense of mastery, fights stigma, and promotes self-worth.
The present exhibition is an important extension of the Art Therapeutic Process. The art product now can act as a tangible mirror, reflecting back to the individual artist that Epilepsy does not define whom he/she is. The visual image conveys symbolic meaning as the artwork aided in my understanding and empathy towards the experience of living with Epilepsy. The art image is a powerful tool for empowering and de-stigmatizing individuals with Epilepsy.
-Melissa Díaz, ATR-BC, LCAT, Facilitator of the EFMNY Studio E Program
In Partnership With: