Epilepsy Facts – Causes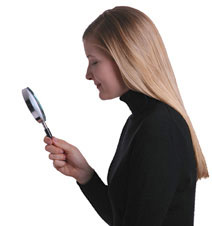 Epilepsy occurs equally in all population groups. Persons of all ages, races and socioeconomic groups can and do develop this disorder, although up to 70% of all epilepsy cases begin before age 21.
Anything that can injure the brain can cause epilepsy. However, in many cases the cause(s) is not known. This is termed cryptogenic epilepsy. In those cases where the cause is known, referred to as symptomatic epilepsy, it can be traced to direct neurological damage as a result of some of the following phenomena:
Developmental defects of the brain
Perinatal brain injury due to bleeding or lack of oxygen
Traumatic injury of the brain later in life
Genetic defects
Degenerative disorders that affect the brain
Metabolic and chemical disorders
Infections of the nervous system
Brain tumors and clots
Toxic reactions to drugs and other substances
---
It is evident from this list that many of the potential causes of damaged brain cells – and therefore epilepsy – can be prevented through good health care practices, highway safety, and recreational safety. For example, as a result of automobile accidents alone, 540,000 Americans suffer head injuries each year. Almost 20,000 of them will develop persistent epileptic seizures as a result. Thus, prevention of epilepsy focuses on avoiding head injuries and brain damage by observing these simple points:
Minimize risks in recreational activities (wear protective headgear for skateboarding, football, baseball; play it safe when diving or climbing, etc.).
Drive all vehicles safely (use seatbelts, observe speed limits, wear helmets where appropriate).