The Epilepsy Foundation of Metropolitan New York
Epilepsy Foundation of Metropolitan New York NYC Half 2019
The Epilepsy Foundation of Metropolitan New York has been at the heart of the NYC epilepsy community for almost fifty years, and is New York City's only specialized organization combining epilepsy education, awareness, and advocacy with individualized services such as counseling and vocational supports. Since 1967 thousands of people with epilepsy and their families have received information or have benefited from the comprehensive social and educational services offered by the EFMNY. Staffed with professionals from the medical, social work, vocational counseling and psychological professions, EFMNY provides a wide variety of services and supports to persons with epilepsy, their families and the community. The Epilepsy Foundation of Metropolitan New York, a 501(c)3 non-profit agency, is certified by New York State and maintains contractual agreements with New York City, New York State, and the Epilepsy Coalition of New York State.
---
Tweets by @EFMNY
---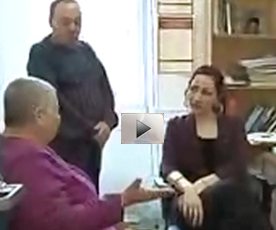 Watch EFMNY discuss the challenges of living with epilepsy and the need for more resources and supports.
The Epilepsy Foundation of Metropolitan New York leads the fight to stop seizures, find a cure and overcome the challenges created by epilepsy.
Connect with us on Facebook and Twitter